I am woman, hear me roar In numbers too big to ignore ... Yes, I said it, strong women rule! This past weekend, women (over 5 million worldwide) came out in force to make themselves heard. Even though HRC didn't win the Presidency, the proverbial glass ceiling is thankfully cracking. I had similar feelings of pride during the Summer Olympics in Rio where female athletes reigned supreme. Simone Biles and Katie Ledecky blew away all expectations in the gymnastics and swimming fields, bringing home an unprecedented number of gold medals. Heck, its very apparent in my own home every day ... who rules the world, girls! In this week's Loupe, we need to look no further that the ranks of my Subscribers to Find strong women doing amazing things. These women are creatively taking their collective experience and wisdom and making a broader audience think more, laugh harder, eat better, and live larger.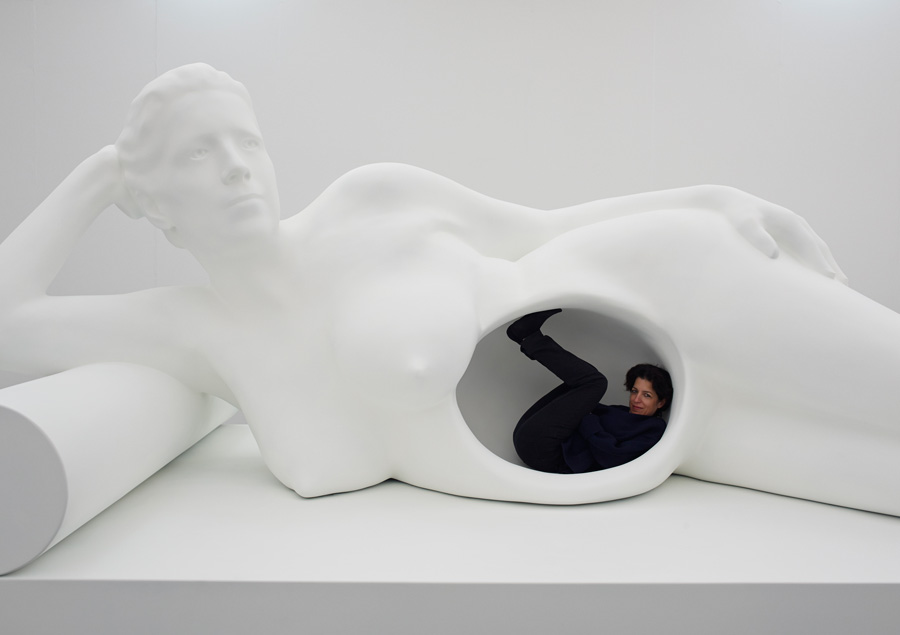 The Apres Group
Apres was founded by women for women to help re-enter the work force after a prolonged absence. I was introduced to this company last Summer by fellow Louper Amy J. I recently spoke with Founder Jennifer Gefsky who was a labor attorney at a large law firm, then in-house counsel at Major League Baseball, before deciding to focus her considerable talents on raising her children. After this hiatus, she described the process of re-entering the work force as daunting and woefully lacking in resources. Therefore, she went about changing that and partnered with Niccole Kroll to launch The Apres Group. They are looking to address the reality that there are a ton of talented and well educated women (by their estimate more than 3 million) who are looking for full time employment with time gaps on their resumes. This absence from the work force may have been due to raising a family or other personal obligations. It seems their timing was incredible as more businesses are looking to gender diversify. They have over 20k members who have access to more than 100 corporate partners that are actively hiring. These memberships are free, although they do provide a Premium membership as well. While the membership skews towards well educated women who are looking to re-enter the workforce, they don't turn anyone away and include a number of employed and underemployed women, as well as some men. If you are interested, you should speak with them as they are dynamic and a (work)force to be reckoned with!
Golden Seeds
Golden Seeds is one of the largest angel networks in the United States and seeks to advance female entrepreneurship. I was introduced to this amazing network by fellow Louper Holly Z., who is bringing her incredible and distinguished Wall Street skill set to this organization. At the time of its founding in 2005, only 3% of venture capital was allocated to women entrepreneurs. Thankfully, that number has increased to 23% as of 2015, but there is still a long way to go. The idea is that Members have the opportunity to attend a monthly forum where vetted/analyzed companies are presented and individuals can then determine whether they would like to learn more and/or make an investment. The meeting I attended had some very interesting early stage companies with some very creative female entrepreneurs at their helm. By planting these golden seeds, anything is possible!
White Gold Butchers
If you haven't heard of Michelin starred April Bloomfield, you need to get out of the house more as she is the hottest female chef on NY's culinary scene. Her newest venture is ... get this, a butcher shop by day and a 38-seat restaurant by night. The name White Gold is butcher speak for Grade A meat, and this my friends is a Grade A meat shop and restaurant. Providing a great addition to the Upper West Side's (lack of) restaurant choices, it is also responsible for the meat at some of the best restaurants in New York City including Bloomfield's own The Spotted Pig, The Breslin and Superiority Burger. This, however, is not the spot for my vegan or vegetarian Loupers (or the squeamish) as they break down whole animals and crank sausages right in front of you. I personally love Hot Dog Happy Hour, but for my more health minded, trendsetting finders, they do offer their very own bone broth! This spot has great style, rock and roll music, and has/is fresh meat!
Laughing Ladies Lunch
I recently caught up with Felicia (a fellow Finder) who decided about a year ago to pursue becoming a comedian. Yes, it is a skill that can be learned (Gotham Comedy Club), as long as you have some talent, don't have stage fright, and have keen/biting observations about the human condition. As a mom on the Upper East Side, Felicia has plenty of (awesome) material/fodder! She recently had an innovative observation that most comedy shows happen at night (in a dark/dank room with two drink minimum) which is not particularly compatible with a busy schedule as a mother. Therefore, she conceived and produced a comedy show during lunch (with vino) with an amazing roster of talent called the Laughing Ladies Lunch. I had the pleasure of attending one, laughing my ass off, and being the only man (butt of all jokes) in the audience. Felicia (like all overachievers) has a blog, pod cast, and a screenplay in the works so catch her now ... watch out Sarah Silverman!
Jennifer Rubell
Jennifer is the quintessential strong female artist. She is intelligent, bold, trendsetting, fearless, and able to communicate complex ideas through her well executed, conceptual art. Her issues are issues that present themselves to many women, and yet she presents them in a unique, large scale, way that is thought provoking and exciting. In her recent show Housewife, visitors step into the interactive art by donning high heels and vacuuming; Truth be told, I couldn't handle either the heels or the vacuum! In another piece, you can grab fresh baked oatmeal cookies from a yellow pantsuit sculpture referencing Hillary Clinton. This show couldn't have come at a better time in American history and is a must-see before it closes on February 26th.